Zoom

with ExhibitView™
How will you show exhibits?
Let the other lawyer hold up his exhibits to the camera while you look like a boss!
ExhibitView is the premier Trial Presentation software. Trial Attorneys are making impressive exhibit presentations in court live and virtually. Try it today, you will have free coaching and a 100% money back guarantee. Not sure? Just ask our clients!
ExhibitView™  Trial Presenter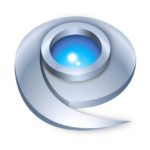 Trial Presentation Software.
Load exhibits & present. 30 minutes to learn.

ExhibitView™ Trial Presenter is our popular courtroom trial presentation software giving attorneys an easy to use software tool to quickly organize & present exhibits. Used by Attorneys, DAs, Paralegals and support personnel all over the world.
Now, enjoy the benifits of ExhibitView's trial technology and Zoom for the purpose of holding an effective Deposition, Hearing, Mediation or Trial in a remote setting.   Watch this great WEBINAR as we share the secret on how to make a seamless, impressive presentation using ZOOM and ExhibitView.
" I purchased ExhibitView in March and used it in trial in federal court right after I bought it. Lots of exhibits (I think we had 72), most of which were displayed at some point during trial. ExhibitView was terrific. Very easy to use."