Streamline Trial Presentations with iTrial™ Software
In the fast-paced world of law firms, effective trial presentation software can make all the difference. Introducing iTrial™, a cutting-edge iPad app designed to revolutionize trial preparation and presentation. This software seamlessly provides legal practitioners with a platform for presenting exhibits, video clips, and visual aids during trials.
Trial presentation software has never been more intuitive. iTrial™ offers a simplified yet powerful solution that allows legal teams to present their cases with confidence. iTrial™ stands out with its user-friendly interface that even users who aren't tech-savvy can use it with ease. The app's simplicity allows you to create professional presentations without the burden of annual subscriptions weighing on your resources.
One of the most outstanding features of iTrial™ is its seamless integration with the PC version, ExhibitView Trial Presenter. This integration creates a harmonious workflow between your devices. The PC version's SAVE-AS feature empowers you to save a case and effortlessly open it on your iPad using iTrial™. This synergy between platforms enables a fluid transition between your desktop and the courtroom, enhancing your overall trial presentation experience.
Here is what a satisfied client has to say about their experience with iTrial™ and ExhibitView:
"I still recommend ExhibitView and iTrial when there are folks that either don't want to pay the cost of the LIT SUITE, or they need more flexibility for software on Windows computers."
– Brett Burney, Burney Consultants 
This feedback underscores the flexibility and cost-effectiveness that iTrial™ brings to the table. 
Why Choose iTrial™ for Your Trial Presentations?
User-Friendly Interface:

Even if you are not tech-savvy, iTrial™ ensures that you can create impactful trial presentations effortlessly.

Seamless Integration:

With ExhibitView's

SAVE-AS

feature, you can seamlessly transition from your PC to your iPad, creating a coherent presentation experience.

Cost-Effective Solution:

Unlike other options that require annual subscriptions, iTrial™ offers a cost-effective approach without compromising on quality.

Flexibility and Mobility:

Carry your trial presentations on your iPad and present them with confidence anywhere, anytime.

Multimedia Integration:

Present exhibits, images, video clips, and visual aids seamlessly, enhancing your communication with the jury.
To sum up, iTrial™ presents a game-changing solution for modern law firms looking to streamline their trial presentations. Its intuitive interface, seamless integration, and cost-effective approach make it a must-have software tool for trial preparation. By complementing the PC version of ExhibitView, iTrial™ offers a holistic solution that enhances your trial presentation experience. Elevate your courtroom presentations with the power of iTrial™ and confidently present your case using this innovative trial presentation software.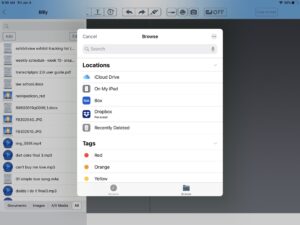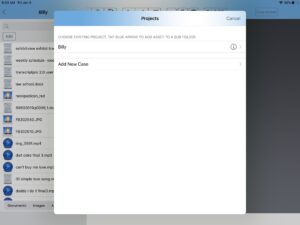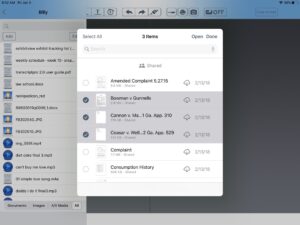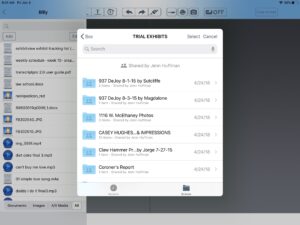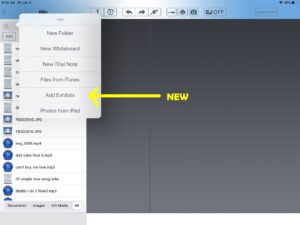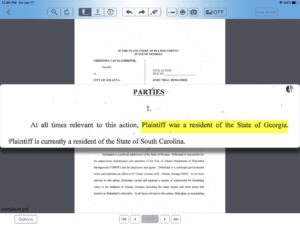 Ready to Revolutionize Your Legal Presentations?
Discover the Future of Trial Exhibits with iTrial™ iPad App!
Watch Our Video Demo: Immerse yourself in the power of iTrial™ by checking out our captivating video demo at https://vimeo.com/252274684. See firsthand how this innovative iPad app is transforming the way legal presentations are made, making your courtroom experience more engaging and persuasive.
Explore Our Website: Dive deeper into the world of iTrial™ by visiting our official website at https://exhibitview.net/. Uncover detailed features, success stories, and client testimonials that highlight how iTrial™ has already revolutionized the legal industry.
Connect with ExhibitView: Have questions or eager to integrate iTrial™ into your practice? Our dedicated team at ExhibitView is here to assist you every step of the way. Reach out to us at support@exhibitview.net or give us a call at 404-247-3596.
Don't miss out on the opportunity to enhance your legal presentations and streamline your courtroom strategy. Watch the demo, explore the website, and connect with us today to embark on a new era of persuasive and impactful legal presentations with iTrial™ iPad App!